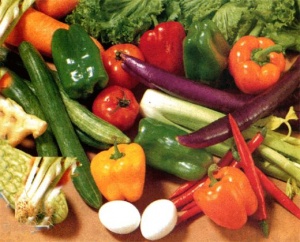 The Ashland Rotary Garden

Rotary is about service. The Ashland Rotary Club, like most clubs, comes together to serve both our local community and the international community as well. Our Club also seeks to find ways to go beyond supporting community projects and needs, we like to get our hands dirty.

One critical issue in our community is hunger and food scarcity. We work in partnership with the amazing Ashland Emergency Food Bank (*** insert link to their site) to help support local families. The Ashland Food Project (*** insert link to them as well) has been a tremendous success at building a network of donations of non-perishable food supplies so our drive is to support local families with health produce during the growing season.

In 2010, long-time Rotarian Ned Schaff and his wife Stella gave us the opportunity to create a Rotary Garden. On 1/2 acre of their amazingly fertile soil we grow: peas, beans, onions, potatoes, beets, kale, spinach, radishes, tomatoes, carrots zucchini, squash and of course, pumpkins. Their is a small budget for expenses like fencing and irrigation lines but by virtue of the hundreds of volunteer hours we are able to deliver thousands of pounds of fresh food to the community members who need it the most. It is an easy and fun way to come together as Rotarians and serve our community; and just a few hours of volunteering reap tremendous rewards.


Where: 175 Neil Creek Road (right off of Green Springs Hwy 66) Click here for map
When: Usually Saturdays from 9 to 11 during the season.
Contact: Juli Di Chiro - julidichiro@gmail.com